Update: I have revised this list with a new #1 recommendation. Read my updated review of the Philips HP6378 Bikini Perfect Deluxe Trimmer below!
Here on the Landing Strip we have discussed different ways to maintain the pubic hairstyle you want. Getting a Brazilian wax (or bikini wax) is a great way to get a neat and clean look, but it can be expensive and painful. Shaving is another way to keep your pubic hair under control. It's easy to do at home, inexpensive (so you can do it more regularly), and you have better control to create interesting pubic hair shapes.

That said, there are dozens if not hundreds of bikini trimmers and razors out there on the market. With so many to choose from, it can be overwhelming. Unfortunately, many ladies use the same old razor they use on their legs and underarms – or even worse, use a razor made for a man's face. Your nether regions are far more sensitive than some guy's stubbly chin, and you should treat them as such! So I decided to do some research to find the best bikini trimmer out there – even though you know how to shave your pubic area, it will be easier if you use the right tool for the job.
As it turns out, like so many things in life choosing the best razor for your bikini area is a very personal decision and there is no one right answer. Some people prefer the control and precision of a small manual razor, while others like the speed provided by an electric trimmer. And there's the matter of cost – a fancy electric razor can run upwards of $100, which is a lot to spend, especially if you don't always shave or are on a budget. Here are the five best bikini trimmers I found. Read on below for my comments on each one.
The Five Best Bikini Trimmers and Razors
1. Philips HP6378 Bikini Perfect Deluxe Trimmer
So I was loyal to my trusty Panasonic trimmer for the past couple years, but its place in my heart (and bathroom) has been usurped by my new favorite – the Philips Bikini Perfect. Why the change? It simply does more, better. The Philips is the best bikini trimmer I have found.
While the Panasonic does a fantastic job trimming your bikini area and is well loved by Landing Strip readers, it is not great at shaving your skin smooth. This Philips trimmer includes six different attachments that allow you to achieve any level of grooming. And it can do all this in the shower without frying the battery (or you!)
Of the six attachment heads, there are two that get a lot more use than the others for maintaining your bikini area – the precision trimmer and the micro shaver. The eyebrow trimmer is useful for eyebrows but not much else. The epilator attachment is an OK epilator, but I wouldn't recommend using it for your bikini line – if you really want to epilate down there, use a purpose-built epilator instead (which is the subject of an upcoming Landing Strip article).
Two other attachments that you might use to shape your pubic hair are the micro trimmer and precision comb. If you want to trim your hair to a manageable length without getting into stubble territory, the precision comb will do the trick. And the micro trimmer allows you to get precise with your design, if you want to create a more advanced pubic hairstyle.
This brings us back to the two main attractions – the precision trimmer and the shaver. The trimmer does a great job of cutting your pubic hair down to almost skin level, while the foil shaver head will leave your skin completely smooth. The shave doesn't seem to last quite as long as a traditional razor, but for the first day or two you shouldn't see much difference.
Check out the Philips HP6378 Bikini Perfect Deluxe Trimmer at Amazon
2. Panasonic ES246AC Bikini Trimmer and Shaver

(This was my first choice last year, but has been replaced by the Philips. This is still a great trimmer, I just don't like it quite as well as my new one!)
My first second pick is also the most frequently purchased bikini trimmer by Landing Strip visitors, according to Amazon. It's also Amazon's best bikini trimmer as the #1 best-seller in the category, with over a thousand 4 and 5-star reviews. So why do I like the Panasonic ES246AC Bikini Trimmer and Shaver?
It's small and easy to handle, while having a big enough cutting surface to take care of business quickly and efficiently. The adjustable trimmer head lets you control just how close you trim, and it can be removed completely to cut the hair back as far as possible. I also like the fact that it's battery powered. That makes one less thing to take up a plug in the bathroom, and one less cord to tote around when you travel. The tips of the trimmer guard are rounded so you won't jab yourself in the leg or any other tender folds of skin if your aim is a little off. It's a great maintenance/between wax trimmer to keep things tidy when they aren't completely bare.
The downside is that it's not really a great shaver. You can cut the hair down to almost the same level as a razor, but if you want a completely smooth and bare look, you'll want a proper razor. It's also not waterproof. A drop in the tub could mean a trip to the store. But for less than $20 it's a great deal for most women and the best bargain on the list.
Check out the Panasonic ES246AC Bikini Trimmer and Shaver at Amazon
Pros
Size and shape make it easy to handle
Adjustable trimmer setting to control hair length
Runs a long time on 2 AA batteries and easy to travel with
Comfortable trimmer guard
Cons
Not waterproof, so you can't use it in the shower
Not able to shave skin completely smooth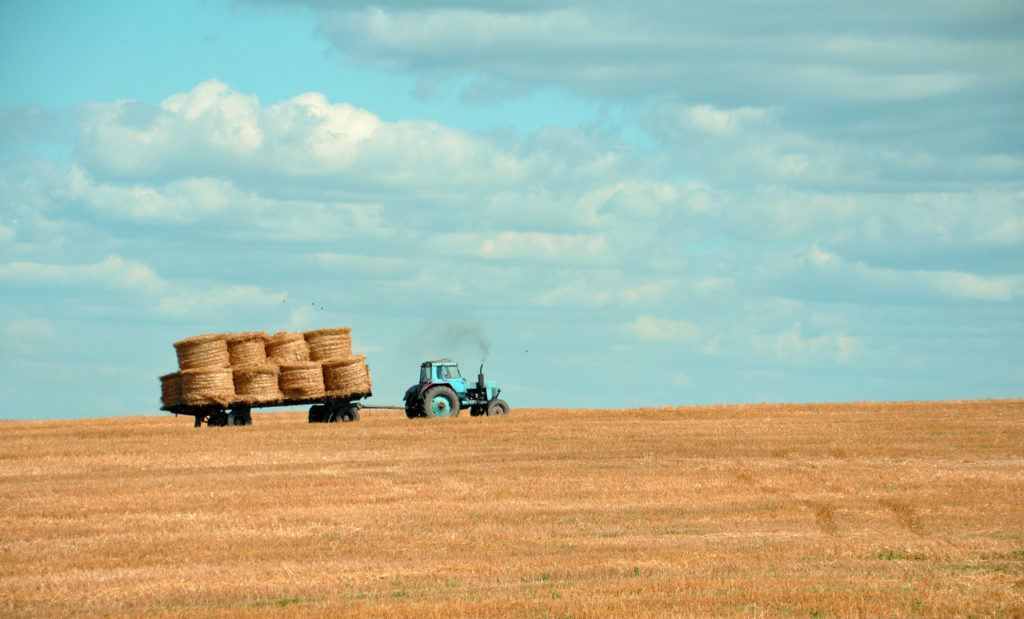 3. Schick Hydro Silk TrimStyle
Next up is an interesting hybrid of a traditional cartridge razor with a built-in battery-powered trimmer on the other end. I prefer the Schick Hydro Silk over the more popular Schick Quattro for two reasons – the Hydro Silk has five blades vs. the Quattro's four, and the Hydro Silk has a better moisturizing strip for sensitive skin. In fact, you can get sensitive skin blade refills with an even gentler moisturizer.
As a manual razor, the Schick Hydro Silk will get you the closest shave this side of Sweeney Todd. Electric shavers can't compete for a smooth shave. The razor is a bit wider than those specifically designed for the bikini area. However, the flexible blades help you get into the tricky contours down there. And the five-blade design ensures that it will more consistently cut every hair in its path the first time. No more pesky stragglers! But it is a manual razor – you will have to be careful not to cut yourself and it will take a little longer than an electric.
The bonus feature on this razor in the waterproof trimmer on the other end of the handle. With the push of a button you can trim up the areas you don't want to shave…just don't turn it on while you're shaving or you're gonna have a bad time. This trimmer has an adjustable comb with four lengths to choose from. Or you could remove it altogether if you don't want to use the razor at the other end. The trimmer head is quite a bit smaller than a dedicated trimmer, so you'll be happier using it for smaller touch up areas than trimming your entire pubic area. This makes the Schick Hydro Silk great for women who want to keep some pubic hair while leaving the rest of their skin bare.
And if you don't believe me, check out the satisfied customer in Schick's TV ad for this razor. It was a bit scandalous when it aired, but that was well before we have a reality TV star for president.
Check out the Schick Hydro Silk Trimstyle on Amazon
Pros
Very compact, which makes it great for travel
Adjustable comb to set your trimmer length
Traditional razor for a very smooth, close shave
You can use both the razor and trimmer in the shower (or tub or pool, I don't judge)
Cons
Trimmer head is pretty small, so it's not great if you are trimming up more than just the bikini line
Slower and more likely to cut yourself than an electric razor
4. Panasonic Close Curves Electric Razor with Pop-Up Trimmer
My fourth pick for best bikini trimmer is the Panasonic ES2207P Wet/Dry Electric Shaver. Don't be intimidated by the larger size! This one is a more general-purpose device, so you won't need a separate razor for your legs or underarms. The main foil-covered blades are full-sized to take care of those larger areas. However, there is a handy pop-up bikini trimmer which makes the cut (ha!) for this list.
Unlike the Panasonic ES246AC, this razor CAN be used in the shower. It can also be used dry when you need a quick touch-up. With all these advantages, you might be wondering why I rated the Panasonic ES246AC over this one. Well, this list is the best BIKINI trimmers, not the best general razors.
If you only have the room or budget for one razor/trimmer, I would get the Panasonic ES2207P. It's a great leg/armpit shaver and a decent bikini trimmer. However, the top-rated Panasonic is a better bikini trimmer. The Close Curves is just too big to comfortably get all of the bikini area. The pop-up trimmer cutting edge is also a little longer than I would prefer. It lacks the finesse of a smaller trimmer head. But if you need a single razor and/or are only maintaining your bikini line rather than shaving off everything, this Panasonic Close Curves might just fit the bill.
Check out the Panasonic Close Curves Electric Razor on Amazon
Pros
One razor for all your body hair – underarms, legs, pubic hair, etc
Protective foil to avoid cuts
Compact charger stand makes it easy to store & charge
Wet/dry capability for shaving in the shower or out
Cons
Trimmer head is large, and can get in the way when using the pop-up bikini trimmer
The protective foil means the shave isn't quite as close as a manual razor
Pop-up trimmer is fairly small and tends to take more time to ensure a smooth shave
5. Noxzema Bikini Plus Shave and Trim Disposable Shaver
While the previously mentioned bikini trimmers and razors are great, they are definitely an investment. The Noxzema Bikini Plus Shave and Trim Disposable Shaver is my pick for those trimming their bikini area on a budget. You can't beat the price – about $3 for a 3 pack. And they perform pretty well, too!
These Noxzema razors look almost like a regular disposable razor, but with two important differences: a blade guard to protect your skin from cuts & nicks, and a moisturizing shea butter strip to soothe and lubricate the razor's path along your body. These are two big upgrades from the cheapo disposables you can find at any drugstore. The short width of the razor head allows you to shave around the delicate folds of skin in your bikini area.