Hey ladies – just a quick post to let you know about a new company, Fur, with a line of products designed to take care of your undercarriage.  I love it – pubic hair care in classy packaging, like a traditional high end beauty product.  They will look great next to your other products without standing out as something that is meant to tame your bush.
They are starting out with two products, one for pubic hair and one for naked skin so you can maintain whatever pubic hairstyle you choose.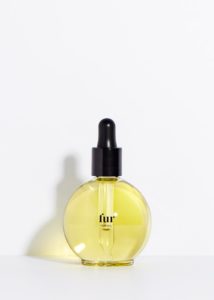 First up is Fur Oil, designed to soften and clean your pubic hair.  It's an all-natural mix of grape seed, jojoba, and tea tree oils that will moisturize your skin and keep your hair healthy without staining your clothes.  It's a similar formulation to many beard oils but won't leave you smelling like a lumberjack, and it should help with those times between trims when your hair is prickly and trying to poke out every which way.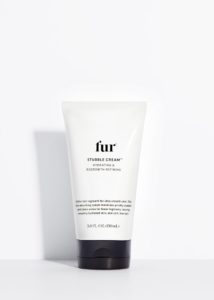 Fur's other product is Stubble Cream, which as the name suggests, is for bare pubic skin.  It softens your stubble and clears your pores to prevent ingrown hairs.  It contains many of the same ingredients as Fur Oil with the addition of shea butter to provide a smooth, creamy consistency and additional protection for sensitive, freshly-shorn skin.
I can't wait to try out both of Fur's products to see how well they work as part of my bikini wax aftercare regimen.  If you have tried them, please leave me a note in the comments or send me a private email via the contact page!